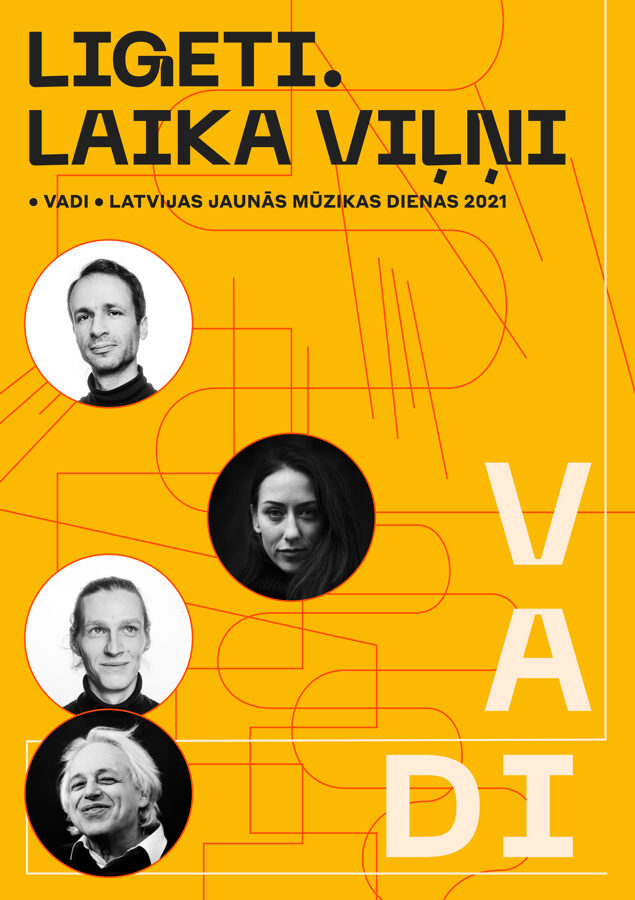 LIGETI. LAIKA VIĻŅI

NB! Concert postponed from March 3!

April 17, 19:00, Online Concert

Sinfonietta Rīga String Quartet,
Agnese Kanniņa, Kristiāna Krūskopa (violin), Artūrs Gailis (alto), Kārlis Klotiņš (cello).

Program:
Armands Aleksandravičus "Deviations" (premiere)
Anna Ķirse "Mundus Invisibilis" (premiere)
Oskars Herliņš "Block Buster" (premiere)
The Second string quartet of the genius Hungarian composer György Ligeti was the source of inspiration for the new pieces of Latvian composers. Although Ligeti's quartet will not be played in the concert, an introduction to the piece and also conversations with the composers on its influence in their work will be held. 
This is the only program of the festival when Latvian composers will use electronic sounds and electronic processing of the string quartet. Why? It has some conceptual grounding. Ligeti surprised the world in the sixties with a new composition technique - the micropolyphony that encompassed the idea of a canon that was so compact in time that did not make a polyphonic, but rather made a textural and electronic impression. People were looking for loudspeakers hidden under their chairs when the first symphonic pieces of Ligeti were performed. One could state also that Ligeti was the first to combine the instrumental and electronic medium with an invisible cord by using the electronic techniques for instrumental music. This along with other aspects have inspired the young Latvian composers for their new compositions. Armands Aleksandravičus notes that while listening to the quartet of Ligeti he is envisioning a dark screen where some clusters of pixels shine occasionally, at times forming strict lines and even making specific images.

Tickets: 5 EUR.
Festival Passes: 10 EUR (Foot concert for 2 legs - a pass for one person for 2 on-line concerts).

27 EUR (Foot concert for 6 legs - a pass for three persons for 2 on-line concerts)
https://ej.uz/muzikasdienas
Additional information: www.facebook.com/komponisti

On-line shows - bezrindas.lv
Video director - Gints Fārenhorsts
The festival is supported by the State Culture Capital Foundation, Latvian Radio 3 "Klasika", Riga Latvian Society and the Internet journal "Satori", HDPD Productions & Dreams